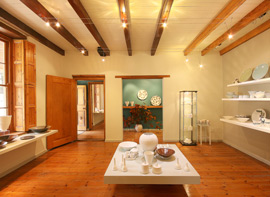 South African master potter David Walters, a fellow of the potters association, Ceramics Southern Africa and an icon of the Cape Craft and Design Institute (CCDI), makes wheel-thrown studio ceramics.
He produces stand-alone porcelain pieces, reduction fired stoneware and porcelain domestic ware.
David creates porcelain dinnerware and original artworks in his reduction fired gas kiln. Also to be found are colourful slumped glass, Raku and smoke fired pieces.
All of this work, and more, can be found in the Ceramics Gallery at the Studio. Please browse around the site to find out more.